Dallas Design District gallery, Laura Rathe Fine Art, announces Midnight Blooms, a duo exhibition featuring new works by Stallman and Janna Watson. LRFA will be hosting an open house on Saturday, April 2nd, from 12-7pm, with an evening reception from 4-7pm.
Using bold contrasts of light and dark, Stallman and Janna Watson create an impactful experience through their distinctive techniques. Stallman merges painting and sculpture into one, while Watson strikes a balance between gestural brushwork and precision. Through contrasting vibrant colors against dark backgrounds and borders, both of their intricate and undulating forms energetically blossom and flourish.
By combining painting and sculpture, Jason Hallman and Steven Stum, collectively known as Stallman, have pioneered a new technique, forming a body of work dubbed "Canvas on Edge". In these groundbreaking works, hand-cut canvas strips are meticulously twisted into dynamic compositions, each as unique as the organic cellular models that inspired them. While Stallman's craftsmanship is unmatched, their magnificent use of color is what steals the show, combining hues that flow naturally together to create incredibly soft, yet powerful gradients that wax and wane with the light. The cut edge of the canvas creates an elevated line drawing that never ceases or breaks, allowing the eye to explore in an almost hypnotic state. The result is a kaleidoscope-like maze, equal part curve and color, that comes alive as the viewer ambulates.
Janna Watson's compelling abstract compositions use color, line, and energetic brushstrokes to evoke emotion in the viewer. Her work possesses an elegant and powerful energy, created with a carefully balanced pairing of loose painting and concise gestural mark-making. Watson's paint strokes are feeling, sensing, emotive "moments" that wholly refer to this artistic approach, transcending realms beyond the world of pure abstraction. Watson's compositions are an intriguing assertion of bold gesture set against atmospheric expression.
Midnight Blooms will be on display through May 7th, 2022.
ABOUT THE ARTISTS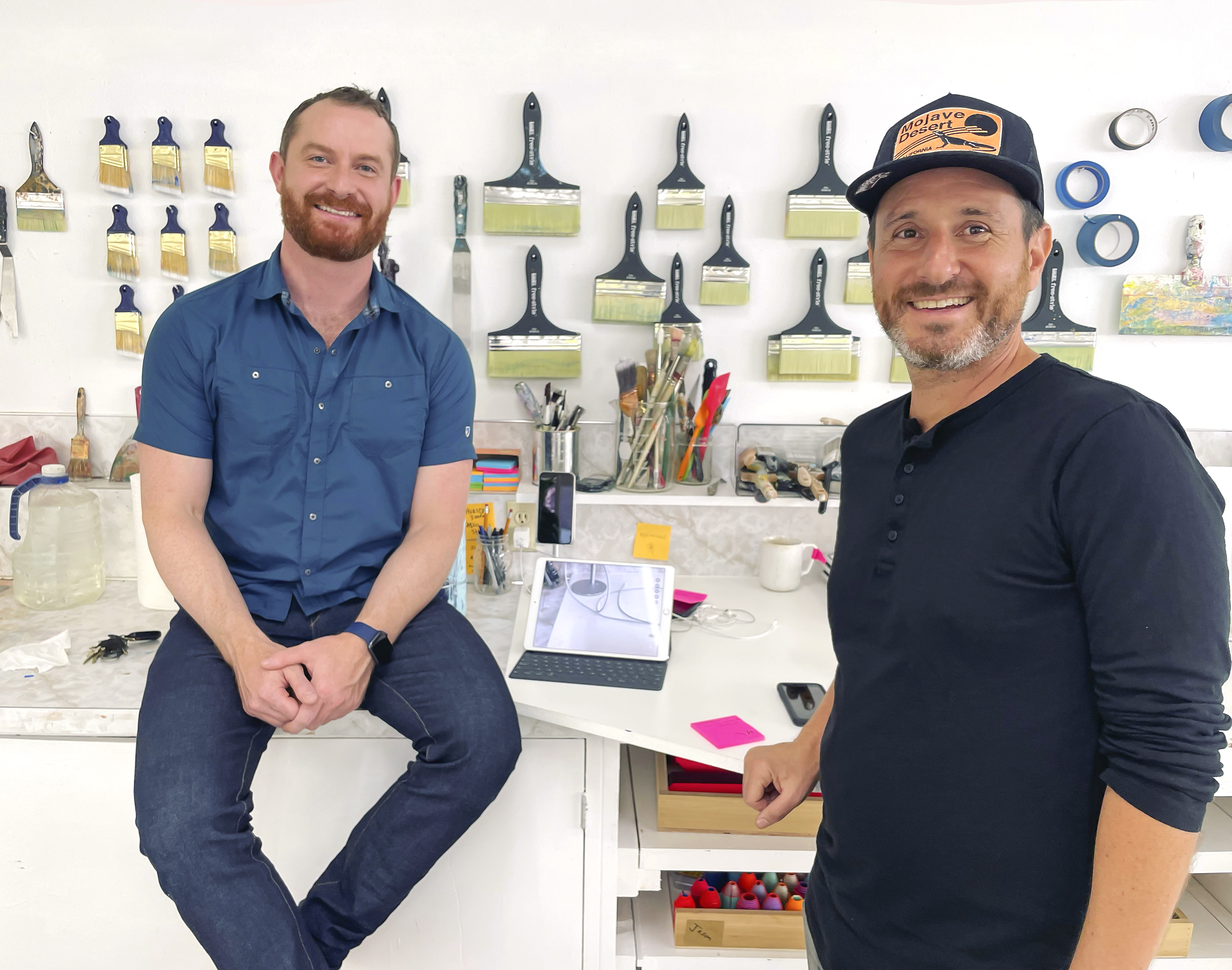 STALLMAN
Represented across the States as well as internationally, Stallman have exhibited their work in such far-flung cities as New York, Seattle, Dubai, and Hong Kong. Recently awarded the Carol Duke Artist Award of Excellence from the Bellevue Art Museum Arts Fair, their work has also been featured in many publications, including Vanguard Seattle, My Modern Met, LUXE Interiors + Design, and Fahrenheit magazine. Stallman is a part of the Deji Art Museum's permanent collection in China, a museum dedicated to connecting the history of the East and West.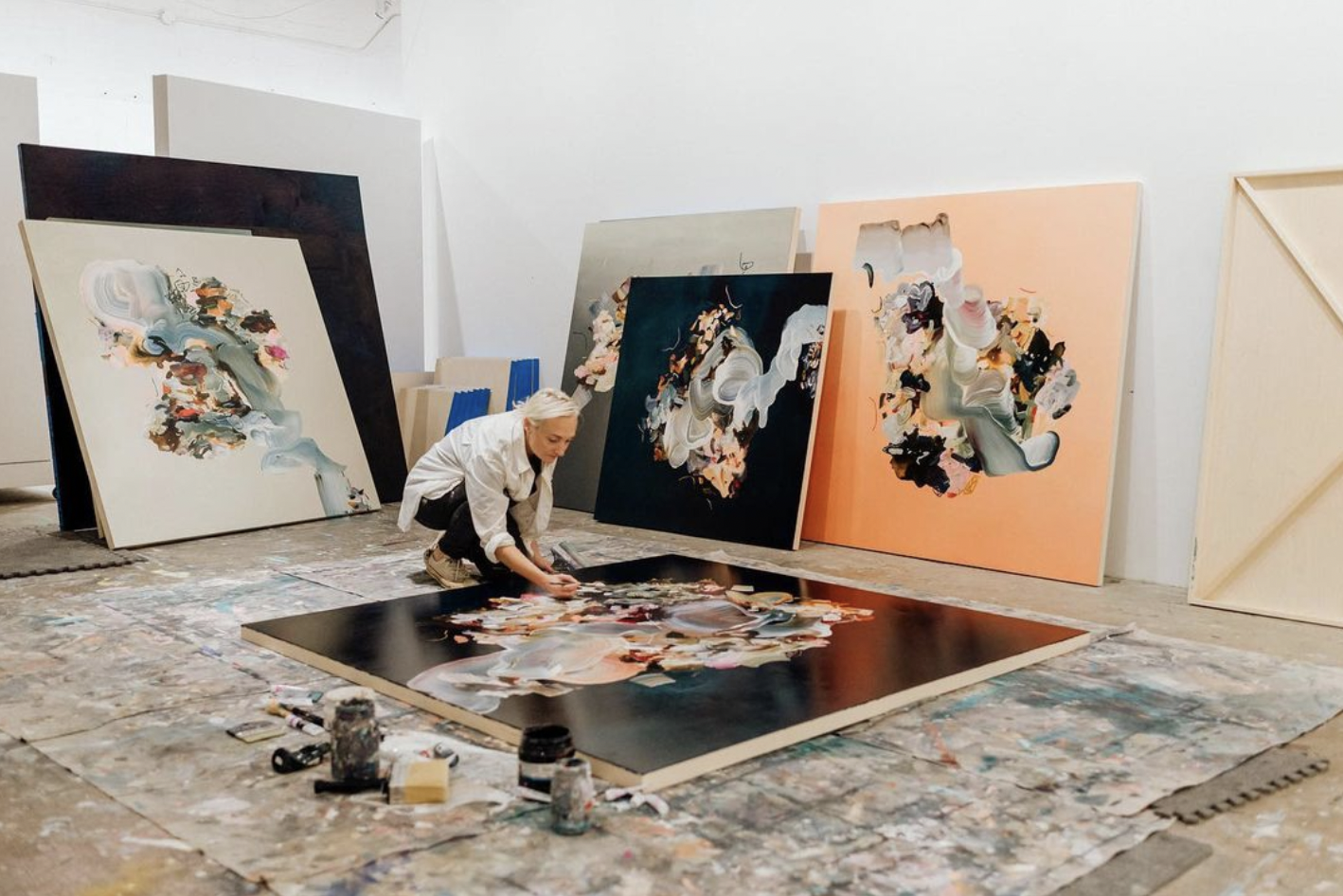 JANNA WATSON
Watson holds an honors degree in Drawing and Painting from the Ontario College of Art and Design, and since graduating has exhibited extensively across Canada and internationally in more than 20 solo exhibitions. Her work has appeared in notable public collections including those of TD Bank, CIBC, Nordstrom, Telus, the Ritz-Carlton, ONI ONE, the Soho Metropolitan Hotel, and Saks Fifth Avenue. In 2013, she was commissioned to create an impressive, 11 x 31-foot painting for the lobby of AURA, Canada's tallest residential building. Watson was featured by Artsy in its list of "10 Works to Collect at the Seattle Art Fair." Her work has been covered by publications such as The Toronto Star, The Globe and Mail, NOW Magazine, and House & Home.