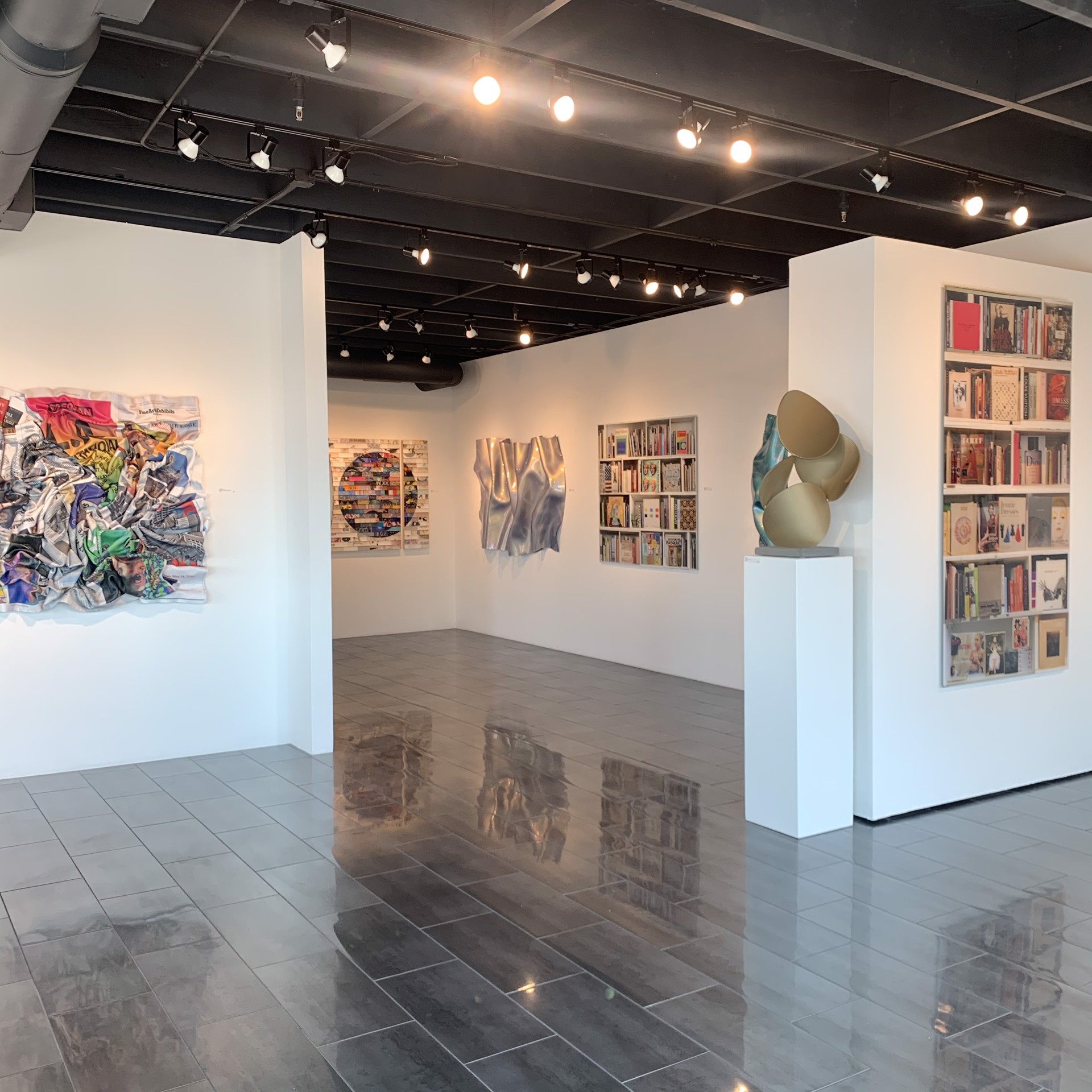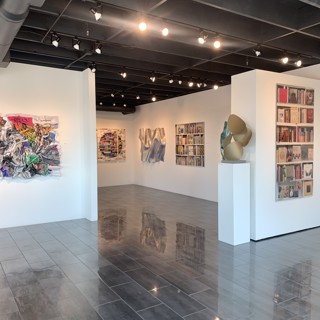 Dallas Design District Gallery, Laura Rathe Fine Art, announces exhibition 'Reconstructed', featuring new works by Max Steven Grossman, Paul Rousso, and James Verbicky. LRFA will be hosting this exhibition by appointment only beginning Saturday, October 10th.
Objects separated from their original context can be rebuilt to serve an entirely new purpose. Artists Max Steven Grossman, Paul Rousso, and James Verbicky use this concept when creating different thoughts and ideas through their art. Each working with identifiable imagery, they thoughtfully assemble fragments of various media, focusing primarily on textual references, to reconstruct a whole new dialogue with the viewer.
Max Steven Grossman uses composite images from various bookshelves, and combines them to form libraries that only exist in his photographs. Each composition, or in Grossman's own words, collage, is an intricate process of digital manipulation and engineering in the hopes of creating a personal conversation with each viewer. Grossman returns time and again to these bookscapes to not only reflect on the changing nature of books and photographs, but to allow for the physical world to be taken over by the virtual world he constructs.
Paul Rousso aims to create works that embody everyday objects and media on an exaggerated scale. The objects of his focus, he describes, are the things that "are going away," currency, advertising, newspapers, magazines, and other print media. Using heat infusion on plexiglass, Rousso is able to sculpt and mold these images into dynamic sculptures that give new life to these objects.
James Verbicky uses vintage and current media clippings, dissecting them to form new messages. His work leads viewers to question the undeniable prevalence of popular imagery and its effect on modern life. His 'Media Paintings' bridge the gap between sculpture and painting by binding fragments of vintage media to one another, using both language and imagery and melting them together. By unearthing and layering the remnants of numerous disparate generations, the artworks transcend simple words and images, which become objects that contain the essence of human culture.
'Reconstructed' will be on display through November 14th, 2020.