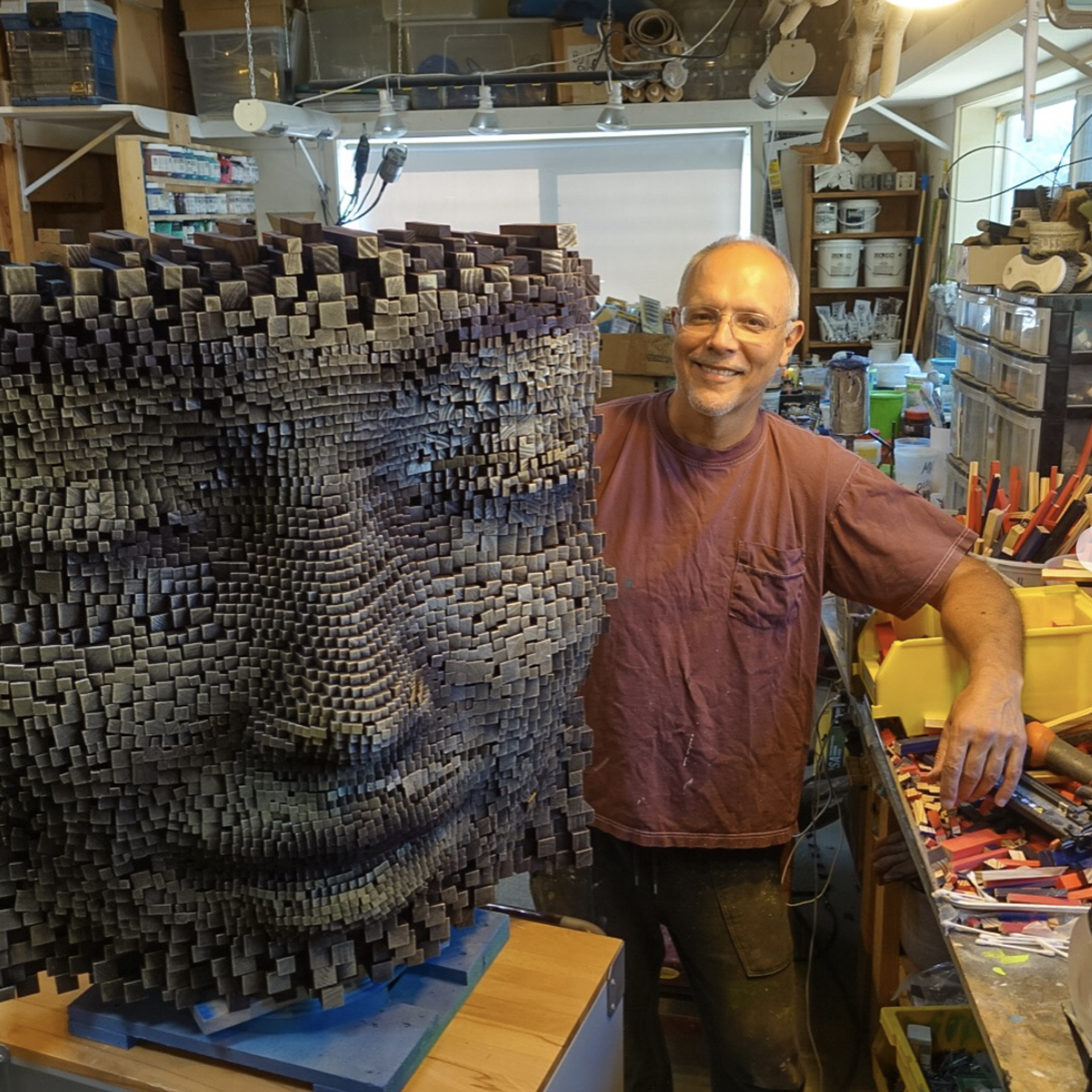 "I am an artist because it is the conduit to release the ideas and visuals I carry daily... It's not magic… but it feels like magic."

During his more than thirty-year career, Gil Bruvel has passionately followed an ever-changing, organic flow of artistic expression as it has moved through a series of mediums and forms. Each one reflects the artist's aesthetic sensibility and thoughtful perspective at the time while continuously remaining open to the inner nudges inherent in a truly creative life. And in each approach—from surrealist-inspired and fantastical imagery to three-dimensional functional and sculptural art to the current Flow series—he has drawn on threads of creative stimulus and artistic mastery that began very early on.

As the son of a renowned cabinetmaker in southern France, Gil absorbed the precision of hand and an eye for design. Studies in the fundamentals of drawing and sculpture began when he was nine. Later, apprenticeship in an art restoration workshop provided an excellent art history education with intimate, hands-on insight into techniques of the Old Masters and fluency in 20th-century art. By the time the young artist set up his own studio, he was combining these and other creative sources with a finely honed eye for recurring patterns and motifs in the natural world. In 1990, he settled in the United States.

Bruvel continues to celebrate the imaginative and the real with the sculptures in the Flow series, yet here his vision seems to penetrate the veil of material form. These striking, evocative sculptures, comprised of graceful, sinuous ribbons of cast stainless steel, reveal an essential underlying fluidity that exists simultaneously within the physical, quantum, and metaphoric realms. Bruvel's ribbons of energy may flow in parallel streams. Yet, they convey the subtle and complex human intersections of beauty and pain, inner and outer, the ephemeral and the eternal now. He is also a successful multi-faceted painter creating large-scale pieces in charcoal, oils, resin, and many other mediums.
Read More