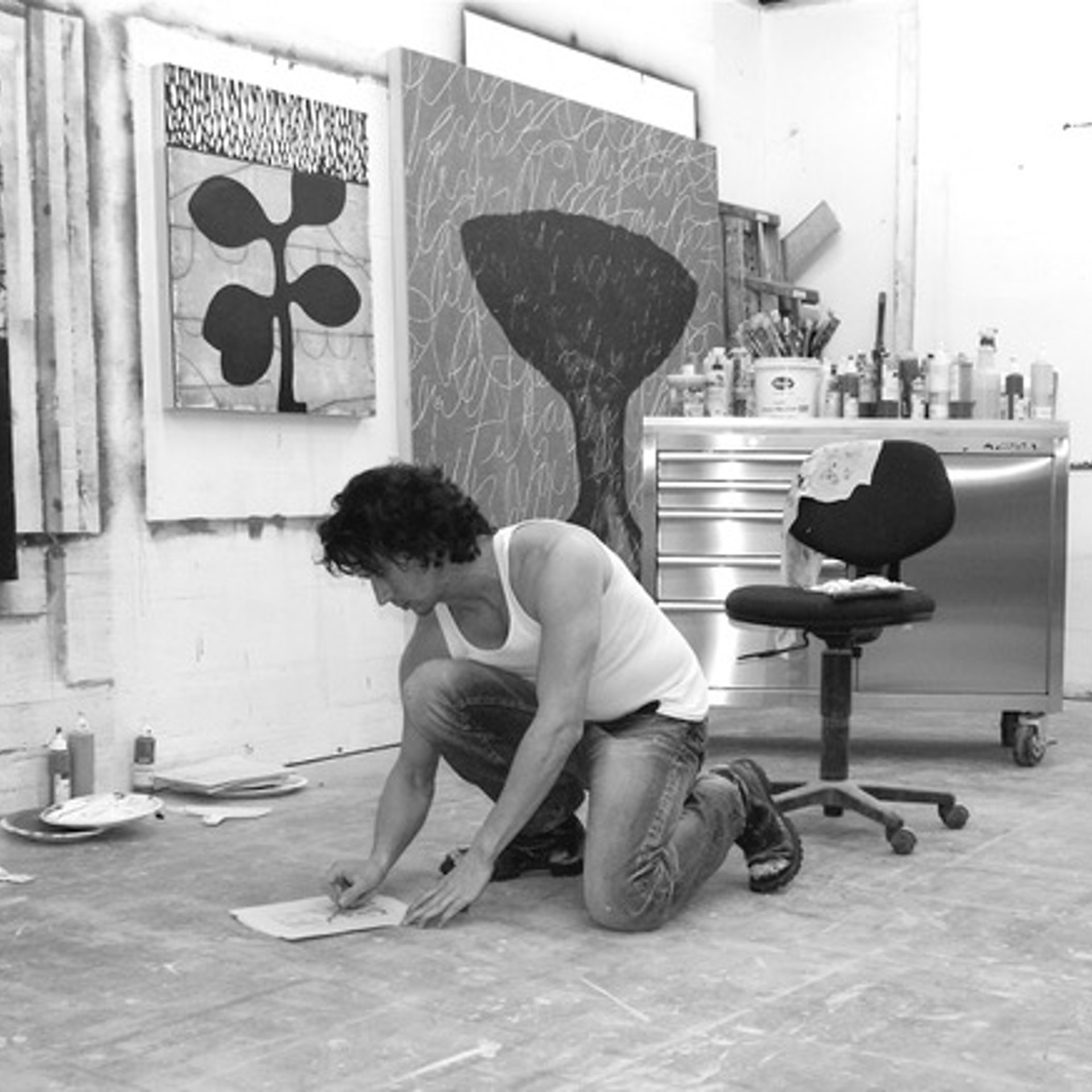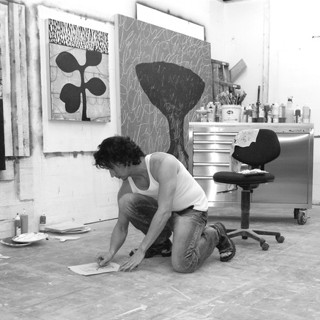 Erik Gonzales was born in New Mexico and currently lives and works in Phoenix, Arizona, and Barcelona, Spain. He earned a BFA in Painting and Drawing from Arizona State University graduating Summa Cum Laude. He was awarded multiple Regents Scholarships during his attendance at university and continued his studies in Madrid, Spain obtaining a second degree in Spanish History and Literature.
His family's Spanish background has had a profound influence on his work creating a dichotomy of new and old. On his paternal side, the family history can be traced back to 1564 in Northern Spain and France. His maternal family has its roots in Andalusia and came to the United States with a land grant from the King of Spain. The analytical side of his work can be traced to his father whose pioneering career as a nuclear pharmacist introduced the artist to the world of science at an early age. The deep textures and bold use of color represent his mother's Andalusian background and continues to influence his use of mystical imagery within his work.
Gonzales's paintings have been exhibited nationally and internationally, including; the Bronx Museum of Art in NYC, Riverside Art Museum in Riverside, CA, the Southern Nevada Museum of Fine Art in Las Vegas, NV, El Ajuntament el bruc in Barcelona, Spain. He currently shows with Laura Rathe Fine Art, Houston and Dallas, TX, Julie Nester Gallery in Park City, UT, Costello Gallery in Scottsdale, AZ and J. Willott Gallery in Palm Desert, CA. His work has been featured in New American Paintings artist book, No. 84 and No. 36.
Read More