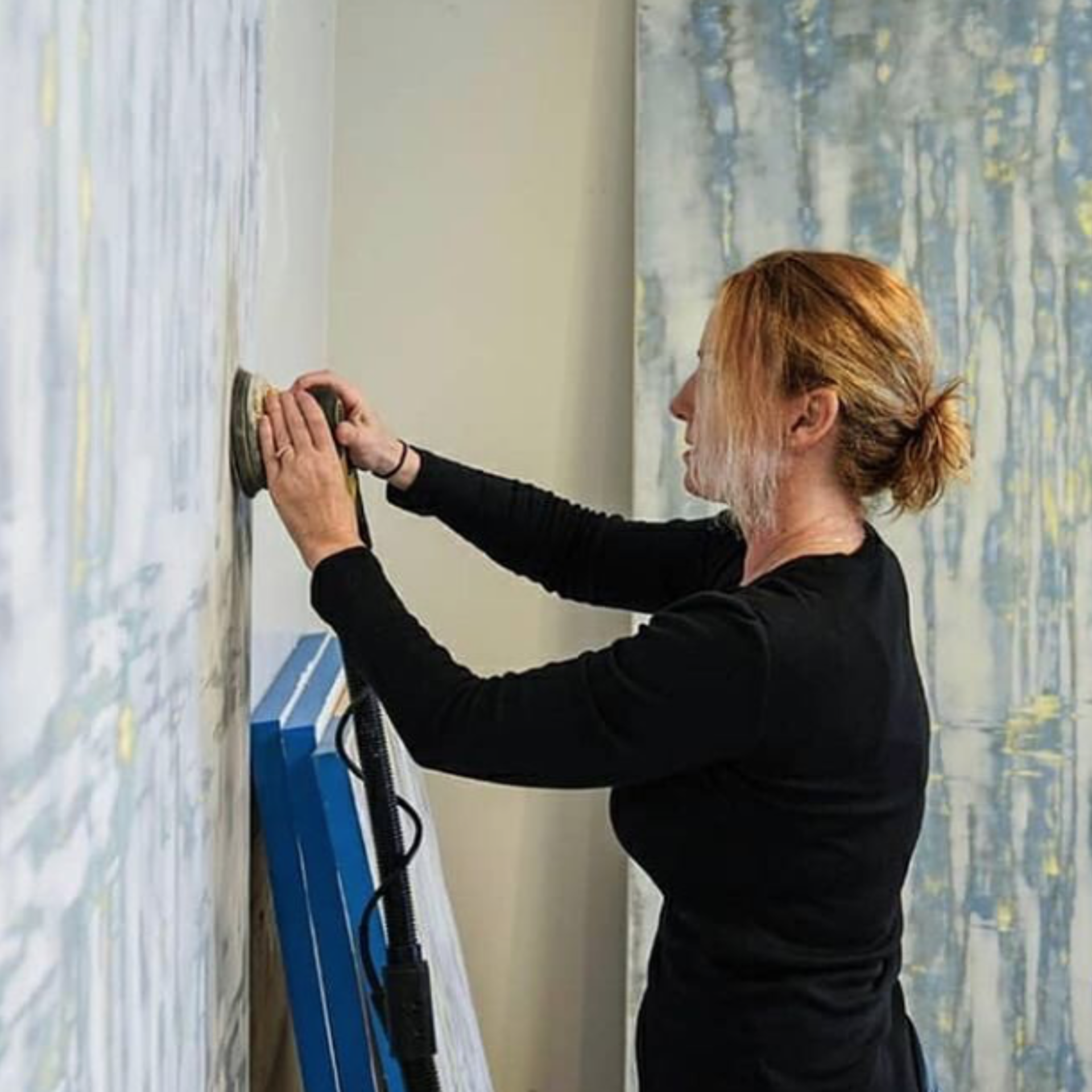 "Nature in an abstracted or reflected state has always been an inspiration for me, specifically when a connection appears between an exterior and inner reality. And it is this powerful but elusive moment that I aim to convey in my paintings.

To achieve this effect, I start by building layers of paint over loose charcoal sketches. As the composition emerges, I refine it to a certain point, then obscure it with a veil of white until the initial colors disappear. From there, I excavate through the layers to reveal a dynamic contrast between color and composition."

Audra Weaser was raised in Southern California and currently lives and works in Los Angeles. She earned her M.F.A in painting from Claremont Graduate University and has exhibited extensively since then. Her work is in private and public collections worldwide—from New York and San Francisco to Hong Kong, Abu Dhabi, and Singapore.
Read More