CARLY ALLEN-MARTIN & AUDRA WEASER
in perfect harmony


In Perfect Harmony explores Carly Allen-Martin and Audra Weaser's ability to construct visual experiences through their use of color and approach to building up numerous layers in their work. These paintings serve as narratives to their unique, creative processes and reflect upon the moments within their artistic journeys.
This exhibition is being held at our Dallas gallery. To see the show in person, please make an appointment by inquiring through our online form below.
About Carly Allen-Martin
Carly Allen-Martin dives deep into the world of colors taking the viewer beyond the confines of the canvas and into a space full of optimism and hope. She balances her vibrant palette through her use of multiple mediums, such as charcoal, oil and pastel, which allows one to get lost in the subtle textural nuances hidden within each and every brushstroke. Allen-Martin's expressionistic style aims to enrich our lives and inspire us to live boldly and authentically.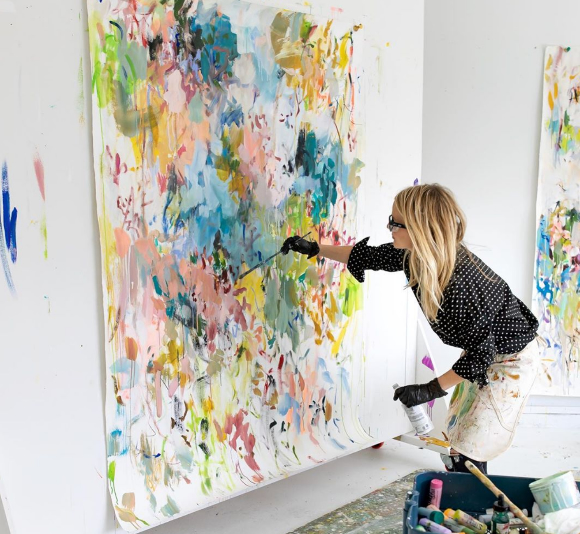 NEW WORKS BY carly allen-martin
About Audra Weaser
Audra Weaser who is inspired by the abstraction of nature, aims to capture the moment "at which a connection is made between an exterior and inner reality." She builds up successive layers of mixed media until she begins to see the composition emerging from below. She then takes a sander and quite literally excavates the layers back down and forms her composition using long, sweeping motions. The colors then begin to form a landscape seemingly illuminated from within, that reveal a delicate, ethereal atmosphere and yet abstracted just enough that it mirrors the familiar.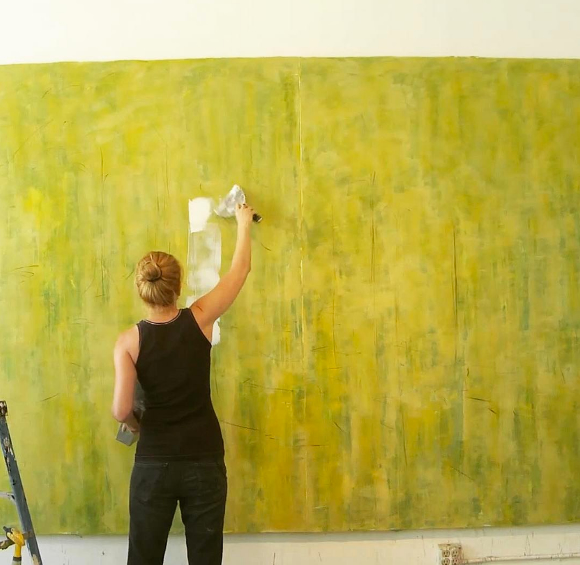 new works by audra weaser
contact us for inquiries or
to schedule an appointment